About Lesson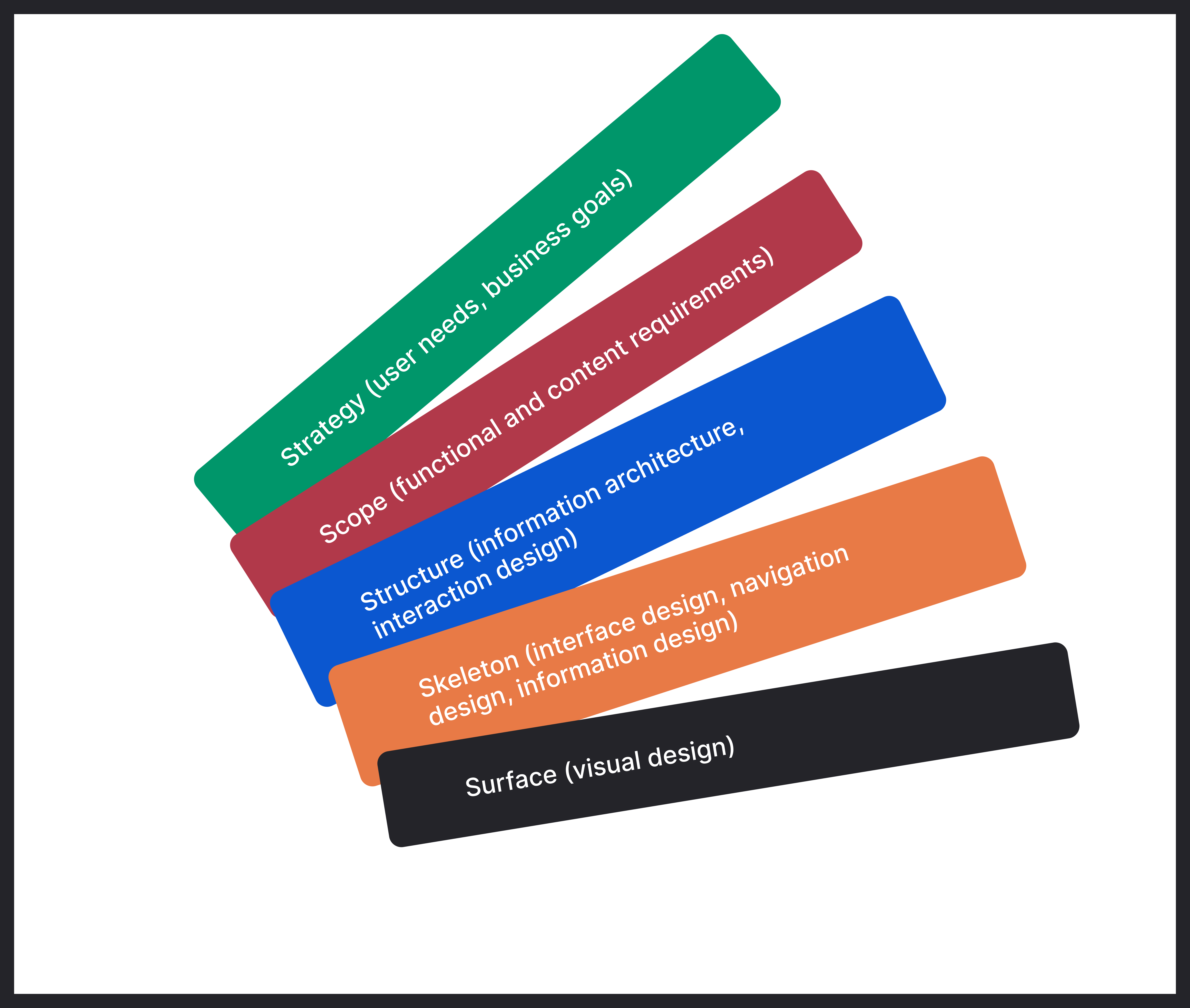 The 5 components of UX design are
Strategy (user needs, business goals)
Scope (functional and content requirements)
Structure (information architecture, interaction design)
Skeleton (interface design, navigation design, information design)
Surface (information design).
These components are listed in order from abstract to concrete (visual design). While UI design primarily concentrates on the surface, UX design covers the complete process.