Knowledge Base Help Center
aptLearn Essentials and Learning flow
Like every institution and community that offers lessons, we at aptLearn have been quite determined to ensure that our students learn not just in theory but also by testing their knowledge.
This is why we have carefully introduced tests and quizzes to ensure that each lesson is understood and impactful as you go through a course on our platform.
Fortunately, the presence of these tests and quizzes generally means that you cannot precisely progress without taking them first.
We advise all students of aptLearn and users to take the "quizzes" after each lesson very seriously and ensure that they pass with at least an 80% score.
Without an 80% score and above, generating a certificate in courses that provide such would be practically impossible.
We pride ourselves as a community that only gives our mark of excellence to those who have studied and understood our skills. Our quizzes and tests serve as a means to prove to ourselves and the world that those who carry our certificate are indeed "aptLearn Certified."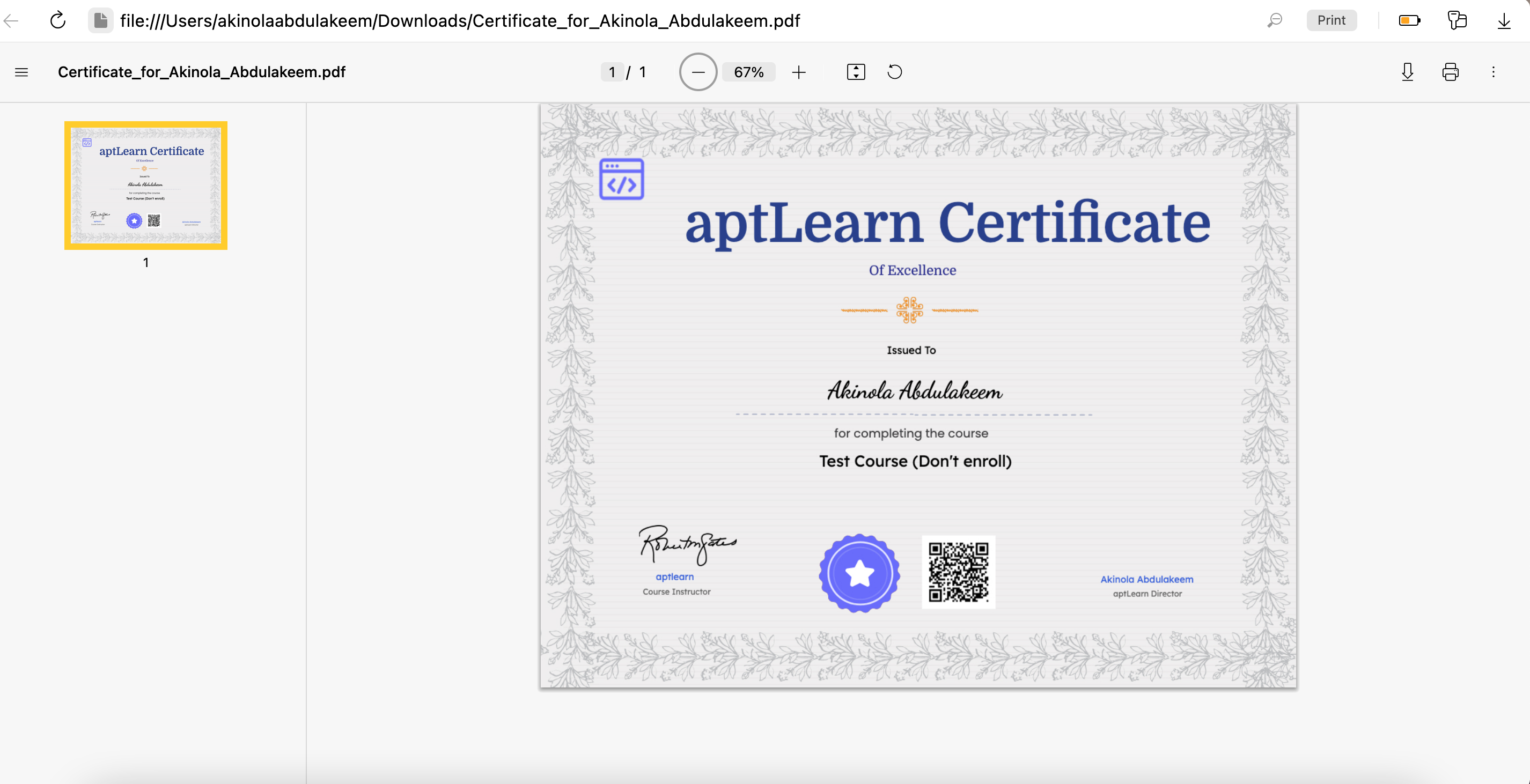 Also, it is essential to note that while students must have marked their lessons complete earlier, a lack of an 80% score and above would prove a blockage in generating their certificate.
To take these quizzes, all you have to do is open a lesson on a preferred course, finish up the lesson and take the quiz that comes after.


Continually doing so and providing the right answer would help in your attempt to eventually generate an aptLearn Certificate. Because we understand what it is like to be a student, we have made it possible for you, our dear students, to be able to take the quiz or tests as many times as you can pass.
Go aptLearners.