Say Yes To aptLearn; 7 Reasons Why aptlearn Is The "Tech" Learning Platform You Need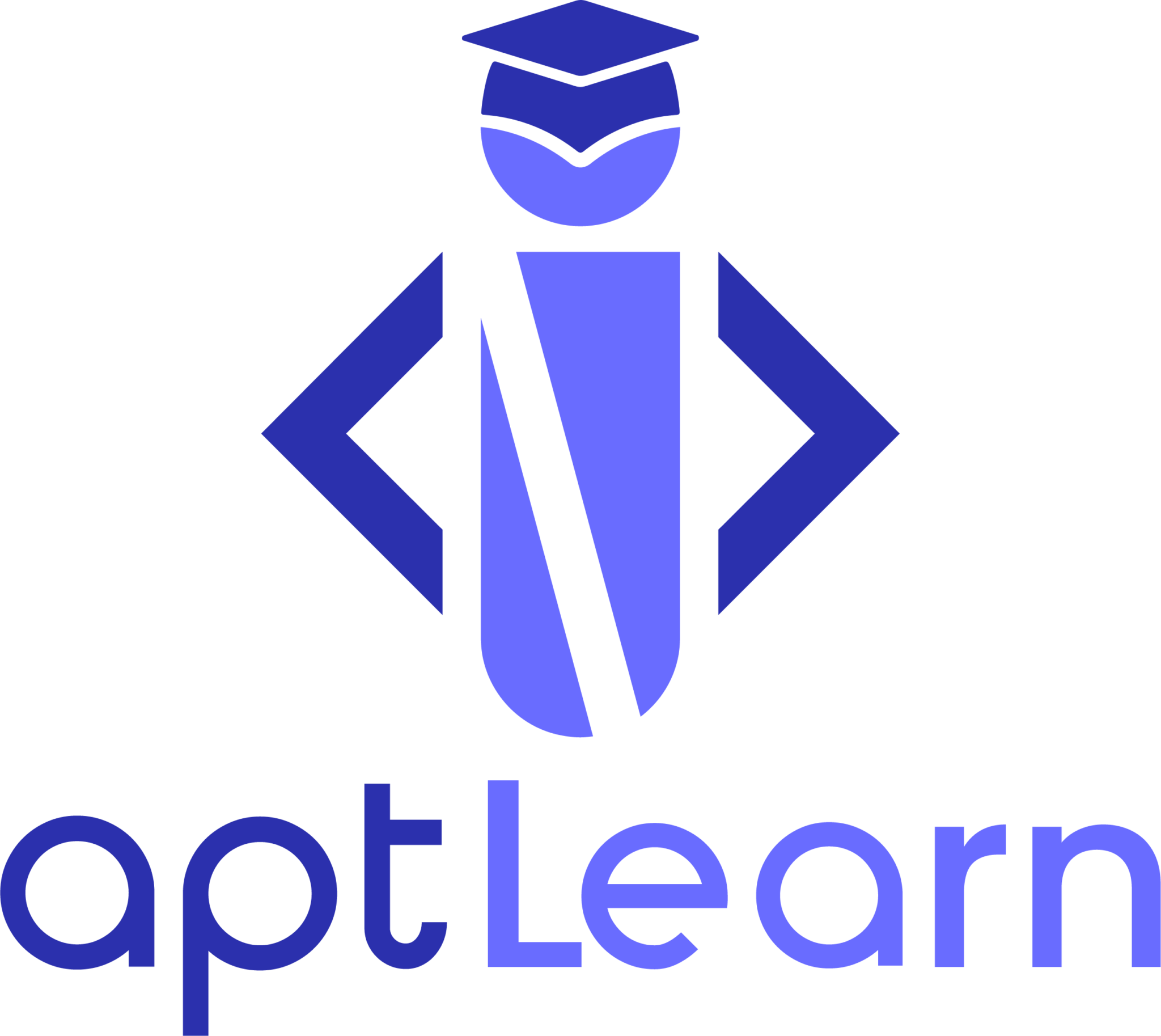 aptLearn is the tech space for you:
It's a big a world out there and one can say quite confidently that options are never as limited as they seem. This means that you can choose from a wide range of options, whether it is your career, your goals, your school, your partner and even your lifestyle choices.
However, the presence of several options means that you are also burdened with the responsibility of choosing right and choosing well. It is important that you choose the right career and if you are reading this, you already have.
Beyond the right career, you also need "teachers, groups, and academies" to help settle you into these careers and this is where we at aptLearn come into the beautiful picture.
aptLearn was created and designed to cater for the need of its average student, with learning instruments and materials that were practically provided to ensure that each user who comes in as a novice becomes ready for employment by the time they are done with our courses.
There are a number of reasons why aptLearn should be your number one choice, especially if you live in or around West Africa. Below we will be highlighting and discussing some of these reasons and by the time we are done, I am sure you will choose aptLearn or be glad if you already have.
aptLearn is Practically Free
At the moment, users of aptLearn enjoy courses and tools that are quite professionally designed yet free.
This is something we pride ourselves for especially as it speaks of our ability to provide what we believe is an opportunity to make more Africans learned in the "Tech" space.
While it would seem that the tech space has become a community that has accommodated several Africans, especially West Africans, we have since realized that very little can boldly say that they have thorough understanding of courses and careers in Tech.
In this regard, we made our platform one that is easily accessible even with no funds. Very few academies and online platforms can brag of this as it is quite difficult to put the "people" first.
Regardless, we understand just how significant these courses can be in helping the masses and we have painstakingly made them accessible for free.
Responsiv
e
Platform
While there has always been discussions about platforms and learning websites that guarantee user's learning, there have always been issues of responsiveness. Thankfully, this is something we pay attention to and tackle deftly.
Our platform isn't only accessible on a certain device, it is basically accessible on all devices, from your iPad, iPhones, Android devices, computers of varying sizes, aptLearn guarantees that you will get the best feel and usage of the platform regardless of the device you operate.
Specially Designed Courses
Our courses are specially created to cater for the average mind. We ensure that everyone regardless of how attentive they are, can take our courses and find them beautifully structured.
This means that you can learn as one who is good in mathematics or even one who never really found the subject remotely interesting.
Users can learn on their way to work, school, or on their way to a date! We created and structure our courses to provide ease of learning for our users.
After Lesson Quizzes
aptLearn is designed and structured in a very interesting way. We present quizzes and tests after each lessons and sometimes, an overall test after each course to determine the knowledge of those who take our courses. What perhaps seems more interesting is that students can take these tests as many times as they need to.
To boldly say our students are in-fact, the very best, these tests help us in determining this. Perhaps we could see these tests as our very own way assuring excellence in our Community.
Ease of Access/Navigation
The aptLearn platform is as easy to use for a 30-year-old Tech enthusiast as it is to navigate for a 16-year-old teenager. Navigating the webpage of aptLearn is perhaps one of the easiest tasks to do yet. With an outlook that is beyond "presentable" and a UX design that isn't just beautiful but also created with the use in mind, the aptLearn website provides an amazing user experience for all its users.
Encouraging Feedbacks and Emails
We guarantee that not only will you enjoy our lessons, we will also be with you as you go. Our team is dedicated to ensuring that you get the best of words, chosen and brought together into specially composed emails and newsletters to encourage you as you go.
We are not just dedicated to teaching you, we also want to leverage on the idea that all students require motivation.
Certification

of Completion
Finally, we provide certification for our courses. Basically what this means is that each student on the platform can easily present a certificate to employers if asked about their knowledge in a particular aspect of the ever growing tech space in Africa.
Why choose aptLearn? aptLearn was created with the users in mind, a dedication to actively participate in the African "tech" space and a need to influence the average tech enthusiast positively. These qualities have become the foremost factors on our platform. We guarantee easy access, navigation and courses that are provided and vetted by professionals. We are sure that "you will never remain as you came," a testimony to just how confident we are in our teaching process.