The Skills You Need To Stay Competitive in 2023
The world of work is evolving at an unprecedented pace as the way we manage, lead, and work in modern organisations is now taking reshapes, and shifts; affecting workplaces, workforces, and the nature of work itself.

From flexible traditional work arrangements to remote workers, crowdsourced workers, freelancers, and fast-paced technological innovations like AIs and bots, professional life looks very different – bearing little resemblance to work as it stands 10 years ago.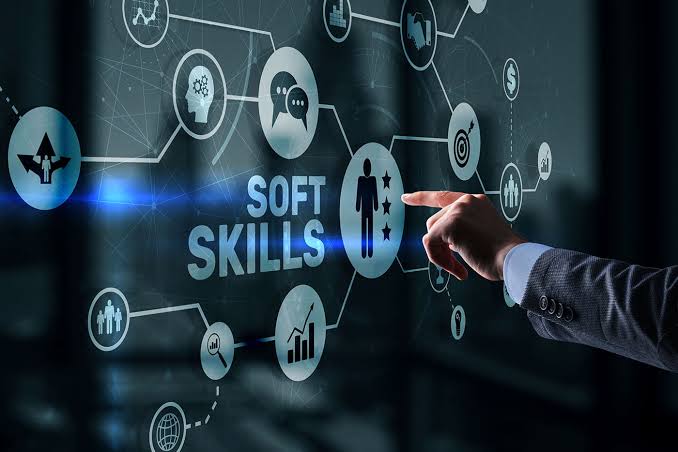 This level of volatility is projected to only increase in subsequent years to come as long as social, digital and technological trends continue to drive the future. Recent reports from the World Economic Forum show that more than one-third of the skills we believe are essential for today's workforce will have changed five years from now. Accordingly, Zippa predicts that 14% of the global workforce may need to change job categories by 2030, commonly due to digitalization, automation, and AI disruption.

How Can You Stay Ahead of The Curve?
Just like how digital cameras changed photography, digital media and mobile phones expanded the future of education and the way we communicate and get information. With this evolution, educators were faced with no option but to embrace the new technology to enable them to stay relevant and valuable in the educational space. Now, online learning has become so prominent that it is regarded as the future of education.

As the pace of change continues to accelerate, a world in the future where highly skilled talent is sought after, with fewer people working isn't hard to imagine. The idea is to stay prepared for that future.
The best way to achieve this is to understand the current trends that drive the change itself, and equally use them to your advantage to become indispensable to future employers. 
Tracking Trends Shaping The Future Of Work
From new behaviours shaped by social media and the web to digital transformation, trends shaping the future of work are on the horizon, indicating some of the ways the workplace environment is shifting. Driven by these trends, the future of work no doubt offers enormous opportunities and potential, as new technologies and new markets will generate new and more productive jobs in the future.
Whether you work from home, work-full in an office, run your own business, or work for an organization, staying on top of industry news and trends will help you gain knowledge, identify opportunities for success, and give you a competitive edge in this fast-evolving ecosystem. 
Here are some shifts that look set to endure:  
Technology Takes The World 
Today, machines are not only completing human tasks but are also getting smarter and more ever-present, doing what was long believed to be impossible by machines. By 2027, companies are predicted to rely more on smart machines, apps, and avatars to complete both complex and automated tasks. To drive a competitive advantage, this situation creates the opportunity to scale and speed up human capabilities as the need for workers to upskill and reskill to work alongside these technologies becomes paramount. 
The Best Man's Race 
As the fast-paced economy demands new ideas and skills to match it, companies are now realising that the traditional recruitment process is unsuited to the workplace of the future. Now, peoples' skills and capabilities are at the frontier of recruitment, thereby expanding the demand for employees' upskilling and reskilling to survive and thrive in industry workplaces. In place of this, the World Economic Forum predicts that on average, employees will require 101 days of retraining to upskill themselves to meet the emerging skill gaps. 
Learn some of these in-demand skills with aptLearn to improve your work quality and help you compete in today's economy.
The New Modus Operandi
Extreme digital dexterity will ultimately be the modus operandi for how employees work in the future of work. The digital economy requires constantly expanding, combining, and shifting business models, ideas, and information to create new initiatives.
As a result, companies will be required to highly invest in building a tech-savvy workforce to support organizational transformations, and enable significant impact on business outcomes. To satisfy these technological and innovative demands, employees will have to constantly update their digital literacy to help them stay ahead of their game amid the tight talent market.
Win With Diversity
To thrive in a market that's defined by change and innovation, skills diversity is an asset that helps in proving to potential employers that you are exceptional above other candidates. Also in cases when companies have been forced to cut down their labour cost, as we've seen in recent times, this helps you stay valuable and indispensable amidst the odds. 
The future work environment will require employees or applicants to build a diverse skill set as company structures are starting to be supplemented with smaller, and more autonomous teams. Companies will prioritize value and capacity over experience or the title of the role itself. 
Top 7 Skills You Need For The Future of Work
Understanding the trends shaping the future of work is one thing, using the knowledge to your advantage is another. One key thing worthy of note is that, as these trends continue to shape working cultures and conditions, the skills you need to thrive in the workplace are shifting as well. Along with an expected set of professional and specialist skills, workers of the future will also be expected to master skills relevant to succeed in the future workplace. 
Let's dive into some of these skills:
Active Learning With A Growth Mindset
The future of work requires people with a growth mindset and thirst for learning to be able to shine their way forward. People with this skill understand the need to adapt and learn along with the new technological changes in driving higher achievement for businesses. They also take on challenges, grow from mistakes, and actively seek new solutions and knowledge. 
You can develop or improve your active learning skill by staying updated on industry news, immersing your knowledge through team discussions, and challenging yourself to do something new.
Flexibility 
New technologies, innovations, and opportunities are being constantly introduced, shifting workplaces' structures, expectations, and skill sets. To remain at the front of the pack, you must be agile enough to be able to embrace the frequency and diversity of change. Here, you must not see change as a burden but as an opportunity to grow and innovate.
Upholding values such as open-mindedness, optimism, proactiveness, collaboration, and active learning is fundamental in developing flexibility skills in workplaces.
Creativity
While more robots and automation may be taking over jobs in the future of work, natural creativity and an innovative mindset are likely human skills to set you apart for decades to come. Experts and business analysts have identified this skill as the key to our future economies and job markets. According to Forbes, human workers in the future will need to be creative and innovative to fully realize the benefits of all the new things for the future – new products, ways of working and technologies. 
Hence, to keep up, you must be able to think outside the box, adapt your approach, and find innovative solutions. Being open to new ideas, collaborating with others, and practicing more to overcome your fears are ways to help you achieve this.
Critical/Analytical Thinking
Critical or analytical thinking helps you suggest innovative solutions and ideas, analyse potential choices and discern the best route in solving complex problems using logic rather than emotions.  Many careers rely on this power skill, and as the human/machine division of labour revolution takes the front in the future of work, more people with strong critical thinking will be needed in the navigation of this revolution.
One way to help develop this skill is to be more observant of your surroundings, question the basic assumptions, and ask a lot of questions.   
Emotional And Social Intelligence (EQs & SQs)
Like creativity, emotional and social intelligence remains unique human capabilities that cannot be replaced by digital technologies. As a result, persons with high EQs and SQs will be in-demand as they improve the work environment and help in meeting company goals more efficiently. You exhibit these skills if you have empathy, excellent communication skills, integrity, and the ability to collaborate and work well with others. 
To develop or improve your emotional and social intelligence, listen and observe more, relate to others, and continually practice your communication skills.
Interpersonal Communication Skills
Communication skills are the backbone of just about every profession and will remain vital for future jobs. Having this skill means you can interpret meaning from written and spoken language as well as interact effectively with others in workplaces, or the larger world. The ability to communicate along with other soft skills like emotional intelligence and leadership skills will be your competitive advantage in the years to come.
Read on 7 tips for effective communication you can practice to help you develop or improve your communication skills.
Complex Decision Making
With the improvement of technology and advances in automation, Forbes asserts that human-decision making will be more complex and valuable in the future workplace. While machines can process information, and insights impossible for humans to gather, it takes the human mind to realize the broad implications business decisions may have. This means that the ability to make complex decisions is peculiar to humans and thus, remains a skill that will be highly sought-after by employers in future job markets. 
You can improve your decision-making skills by practicing critical thinking, discerning cognitive biases, and picking cues from old or other people's experiences.  
Wrapping Up
Trends like technological advances, mobility, and globalisation are changing the future of work with rapid speed and intensity. This drives the reinvention of our lives, workplace, and economy. 
Now, it's time for us to prepare for this new future by staying updated on these trends and acquiring skills that will make us valuable resources in the future workplace.